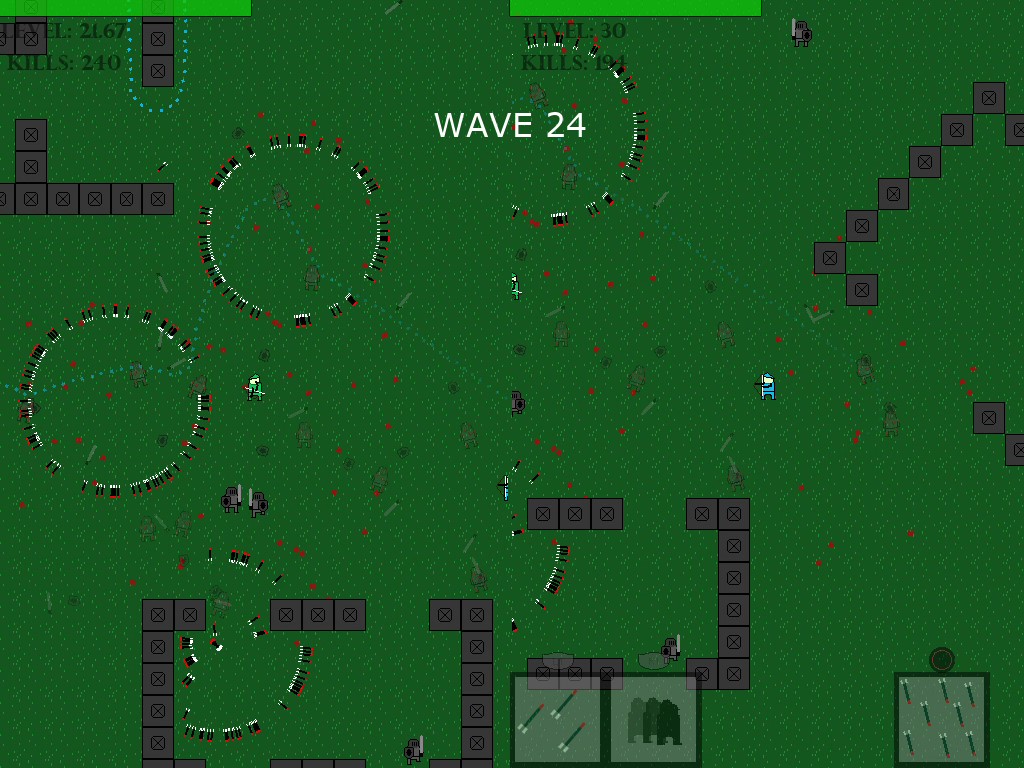 Ranger Danger
---About The Game---
This is an endless wave game made in my spare time, where you play as an archer and fire arrows at your enemies.
2 player splitscreen! This game supports 2 players! Just have two controllers plugged into your pc.
You can get levels up which unlock new abilities. (Every five levels is a new ability, up to 25, so, five abilities.)
You can also grab little upgrades that drop from enemies, which increase either your FIRE RATE, DAMAGE or DEFENSE. (The more defense you have, the less damage you take)
Also. I should mention, this is mapped for a PS4 controller, whoops. It should still work with any other controllers.
---Controls---
This game can ONLY be played on a controller/gamepad.
The controls are Left Stick to move, Right Stick to aim, and all other controls are said in-game.
Any and all feedback is greatly appreciated. Thanks for playing.
Everything you see here is made by me, music, sound effects and drawings.
Do not feel obligated to donate. I have put the option there, just in case you'd like to support me.
Install instructions
Extract files from the zip, and run the executable.